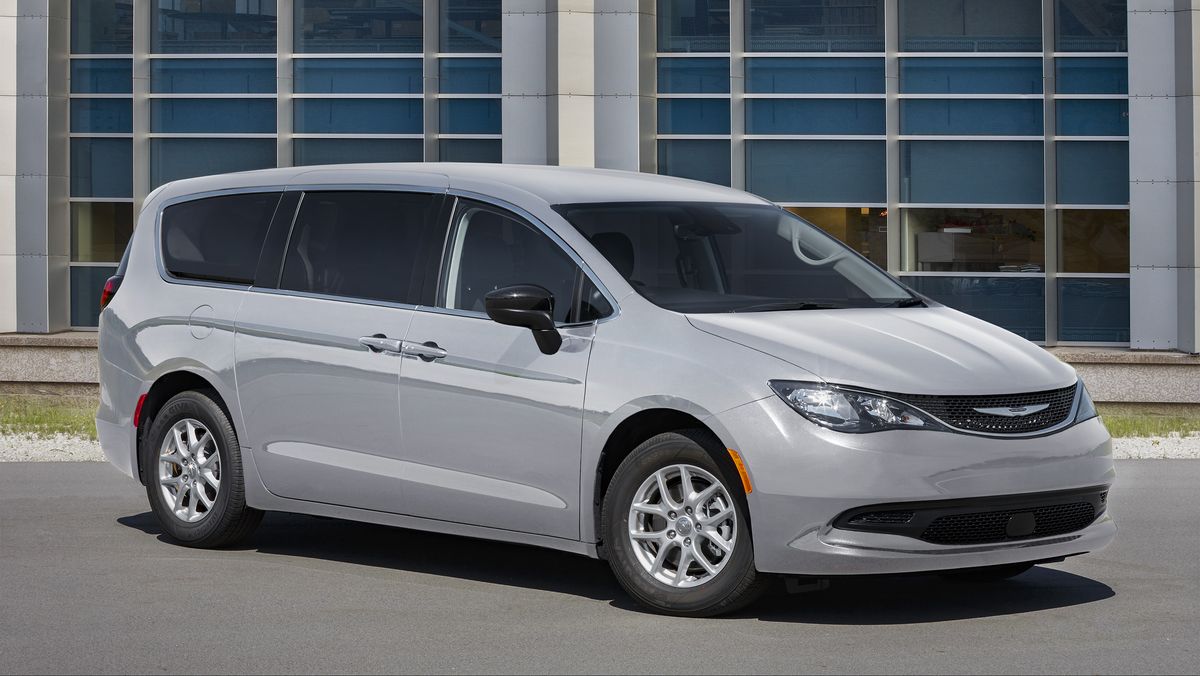 The Chrysler Voyager lineup is a globally honored collection of specially equipped and budget-friendly minivans. The Voyager is relatively affordable and family-friendly. Chrysler has engineered the minivan to perform exceptionally well with customers' best interests at heart. The 2022 Chrysler Voyager bears its extraordinary appearance and touch amongst the Chrysler minivan lineup.
The Chrysler Voyager focuses on serving owners maximum safety, convenience and security. This minivan has quite a spacious cabin. It is able to accommodate seven passengers conveniently. Likewise, the Voyager is available with NHTSA certification for its efficient safety and security features.
Voyager's packed safety features include daytime running lights, brake assist, electronic stability, Parkview rear backup, and Child seat Anchor system (LATCH). The 2022 Voyager is not made up of safety and security features alone. It packs a handful of modern infotainment technology that ensures better connectivity. The Voyager is available with an innovative Uconnect 5 system.
The new Uconnect 5 allows the connection of two mobile phones with Bluetooth concurrently, Amazon Alexa voice control, Android Auto with voice recognition, and Voyager over the air (OTA) updates. In addition, this 2022 Chrysler Voyager boasts of its new clean air filter system. This filter system cleans precisely 95 percent of the air particles. It extracts numerous types of hard and liquid air-lifted matter.
The Voyager is a quiet vehicle with an interestingly wide rear and side entry. It has a seven-passenger seating arrangement and offers unparalleled comfort. The Chrysler Voyager dispenses one-of-a-kind handling and hosts a standard automatic emergency braking system.
This seven-seat minivan runs on a standard 3.6-liter V6 engine matched with a nine-speed automatic transmission system. This configuration produces 287 horsepower and 262 lb-ft of torque. Every Voyager owner gets to enjoy the luxuriousness and versatility of this minivan.
The best Chrysler dealership to get your Chrysler Voyager is I-10 Chrysler Dodge Jeep Ram in Indio, CA. We boast of an inventory filled with high-quality vehicles, including the 2022 Chrysler Voyager for sale. Check out our new Chrysler reviews to see the model that best fits your style. We also have the best new car finance specials that you'll find in town.
Our Chrysler lease deals and specials are the best in town, and you can read our Chrysler reviews to get a better understanding of our offerings. Drivers near Desert Hot Springs, Palm Desert, La Quinta, and Los Angeles, CA can also enjoy our services. There is no better place to value your trade-in and trade-in your vehicle than at I-10 Chrysler Dodge Jeep Ram.