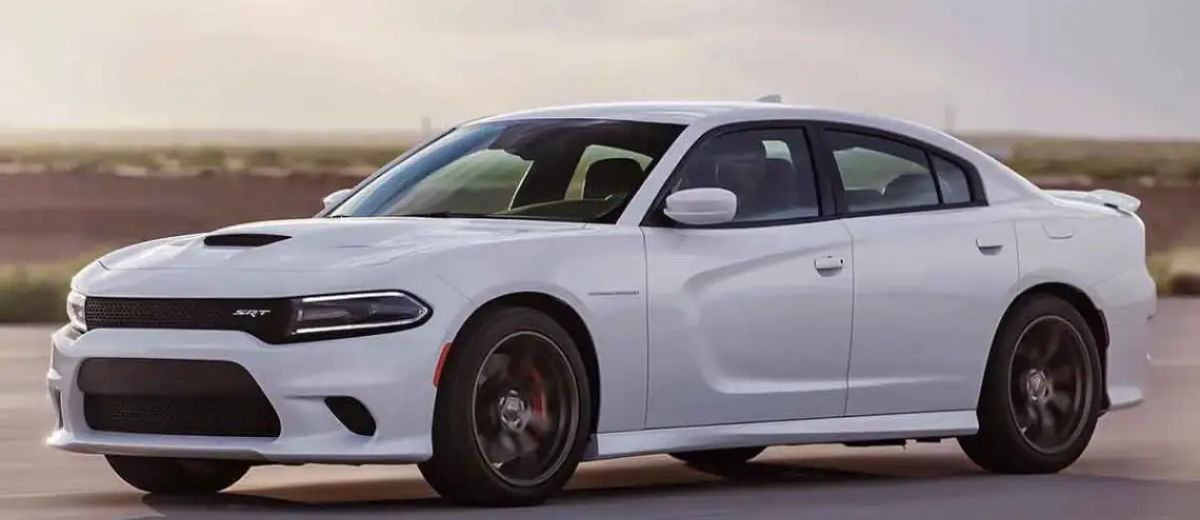 The Charger is another intriguing crossover in the Dodge's full-size sedan segment. It offers a best-in-class combination of legendary capability, road-ready confidence, and comfort. The Dodge Charger is the fastest four-door muscle with a top speed of 203 mph.
The Dodge lineup offers an extensive range of powerful engine options and eight unique models engineered to meet the needs and desires of many Dodge performance enthusiasts. Each engine is specifically designed to stand out without compromising Dodge's qualities.
Dodge offers Jailbreak models of the Dodge Charger that give its customers the freedom to create their on-of-one muscle car. It provides owners unlimited access to the full palette of Dodge personalization options. Also, Daytona, Widebody, stripes, and graphics packages offer added customizable options. 
Additionally, Dodge returns the Heritage colors for the 2023 model year. It includes B5 Blue and Plum Crazy, part of the 14 exterior color options for the 2023 Dodge Charger. Likewise, Dodge continues Hemi Orange and SRT Black packages introduced in 2022 for the 2023 Charger. More importantly, Dodge will announce additional information as regards the special edition of the Charger for the 2023 model year later in 2023.
2023 Dodge Charger
The Dodge Charger remains the fastest and most powerful mass-produced four-door muscle car globally. The 2023 Dodge Charger is an intriguing muscle car equipped to accommodate the family. The 2023 Charger houses the 6.2-liter HEMI V8 SRT Hellcat. Likewise, the innovative TorqueFlite eight-speed automatic transmission is now a standard option on all Dodge Charger models. Nevertheless, the TorqueFlite eight-speed transmission is specifically designed to maximize the performance of the Charger.
The 2023 Dodge Charger is a worthy pinnacle for sheer horsepower, overall interior roominess, all-weather capability, and distinct heritage design. The muscle car offers above 80 safety features, including Lane Departure Warning with Lane Keep Assist, Full-forward Collision Warning-Plus, and Adaptive Cruise Control-Plus with Full Stop. 
I-10 Chrysler Dodge Jeep Ram is the ideal Dodge dealership to get a muscle car for sale. We are a Dodge dealer with a fantastic collection. We offer you Dodge muscle car finance specials that keep everyone happy.
Trade in your vehicle with us at great deals. Kindly visit our Dodge service center in Indio, CA, near Palm Desert and Desert Hot Springs; our well-trained technicians are on standby to meet your needs. We are happy to assist you with all you need.